A festival for the Habano culture – OnCubaNews
When Luis Sánchez-Harguindey, Spanish co-president of the company Habanos S.A., lists the values ​​of the Habano Festival―whose 22nd edition opened this Monday and will run until next Friday in the Cuban capital―, he mentions experience, innovation and luxury, but also identity, tradition and culture.
That is precisely the event's fundamental focus: the promotion of a centuries-old culture, of a tradition rooted in the island since the time of the colony, which has become an indissoluble element of national identity that has consolidated its prestige and global character thanks in good measure to the work of the Cuban-Spanish joint venture founded 25 years ago and today the world leader in the marketing of Premium cigars.
This is why this festival is the most important event of its kind on the planet, capable of bringing together in 2020 around 2,200 participants from more than 70 countries, interested not only in acquiring the famous Cuban cigar and enjoying the novelties conceived for the occasion, but also to know firsthand its most diverse aspects, from its planting in the Vuelta Abajo tobacco plantations to its elaboration entirely by hand and the manufacture of boxes, humidors and the identifying images of its brands and vitolas.
"The Festival is more alive than ever," José María López Inchaurbe, vice president of development for the company, said to OnCuba. "We celebrated its 22nd anniversary after a 2019 in which we turned a quarter of a century and reported sales of 531 million dollars, a global increase of 2% at the constant exchange rate with respect to the previous year. We have managed to consolidate the growth of the company and promote the culture associated with our products, mainly in emerging markets, and we have the important work in this regard carried out by the Casas del Habano, a franchise of which we are very proud and of which we are now celebrating its 30th anniversary."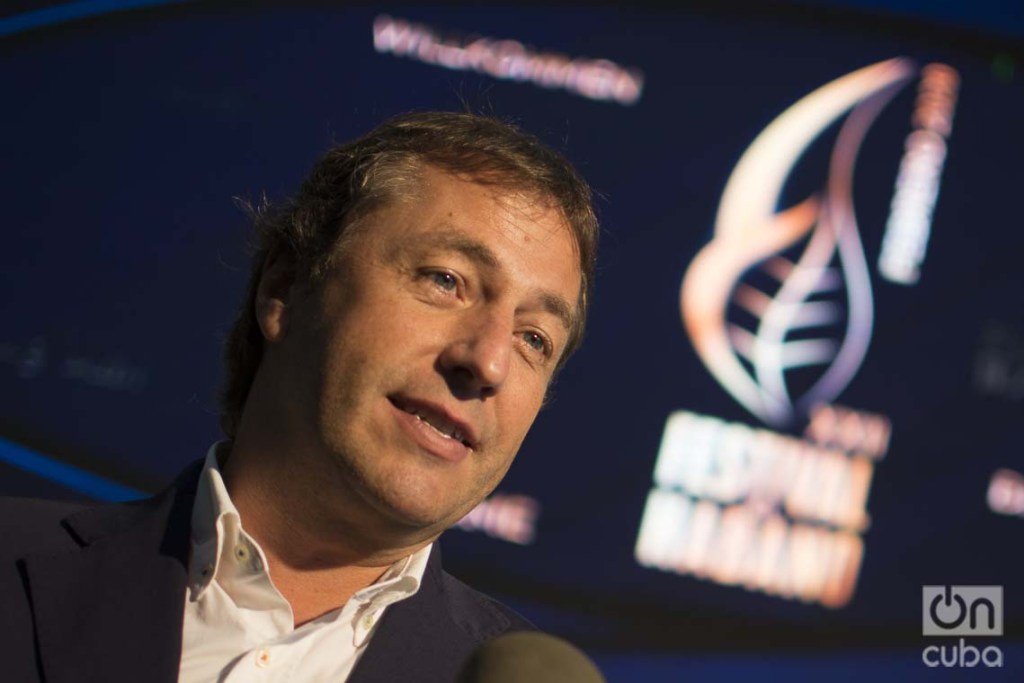 "When our clients enter any Casa del Habano they feel the atmosphere of Cuba and can discover all the values ​​of our cigars," says López Inchaurbe about this franchise present today in 58 countries and 118 cities, since its birth 30 years ago in Mexico.
This edition of the festival is also dedicated to several of its main brands: Partagás, on its 175th anniversary; Romeo y Julieta, on its 145 years; and Montecristo, on its 85. They are also protagonists of the night galas in which important figures and groups of Cuban music will perform, and the main presentations. Partagás will present its Legado limited edition; Romeo y Julieta its Golden Line; and Montecristo its Herederos vitola, which will be joined by other brands such as Bolívar, which will present its Belicosos Finos Reserva Cosecha 2016, H. Upmann its Super Magnum and Juan López a Special Selection for its 150th anniversary.
In addition, as is traditional, participants will visit plantations, this time in the province of Artemisa, and La Corona and Partagás factories to learn about the production of the island's famous cigars. They can also attend tastings and pairings of Habanos with different drinks, including brandies and wines of the Spanish firm Bodegas Torres, listen to lectures about tobacco culture, and witness the third edition of the Habanos World Challenge Contest, in which aficionado couples will demonstrate all their knowledge about Cuban Premium cigars.
A complex context
This edition of the Habano Festival takes place at a particularly complex time for Cuba. The sanctions of the U.S. administration of Donald Trump have not only reversed the thaw promoted by his predecessor Barack Obama, but have further strained the hard hit Cuban economy, affecting the arrival of fuel to the island and key sectors such as tourism.
"We would love to have a stable economic and political environment, but it is not always possible," said Sánchez-Harguindey to OnCuba. "Fortunately, in the face of any instability, not only in Cuba but also in other markets, it helps us to have a global business so historically recognized and respected. Our Habanos are consumed in more than 140 countries, and that allows us, in the face of complicated situations, to compensate for the decline of one market with the growth of others.
"In Cuba, for example, despite the fact that last year the number of tourists decreased by more than 400,000 as a result of U.S. government measures―among them the number of American visitors―there are still tourists who are very attracted to the island and the number of visitors remains high, even with increases from some countries. That has allowed Cuba to remain among our first five securities markets, only surpassed by Spain, China, France and Germany."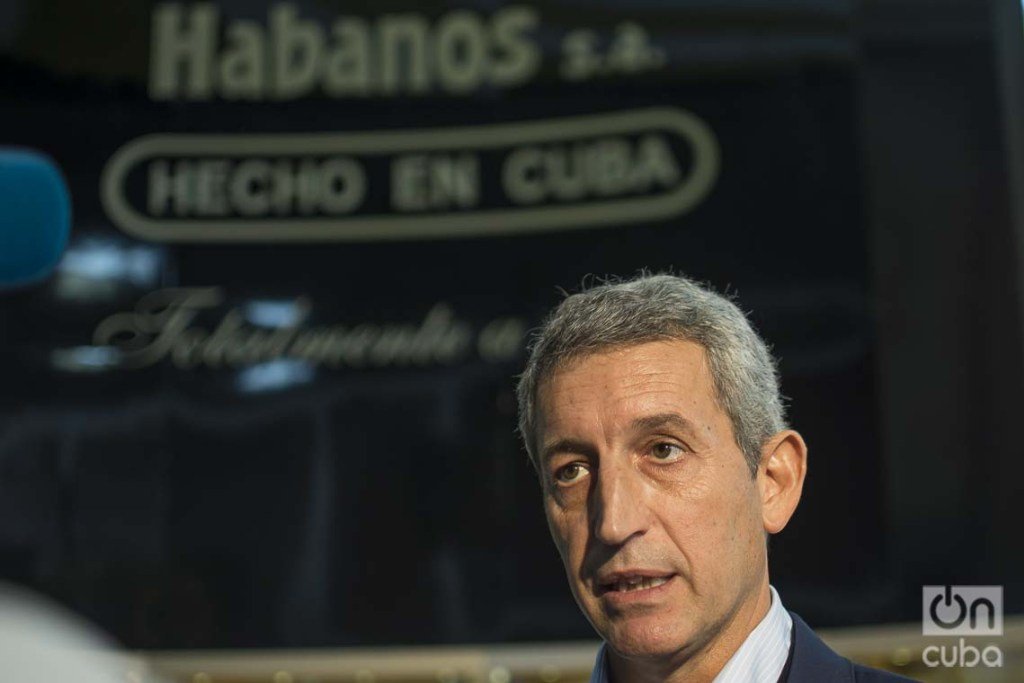 The co-president of Habanos S.A. regrets that "right now we can't distribute our products in the U.S. market, because of the blockade," but says that, "although we don't know when this will end," his company is ready to assume a possible entry into the powerful U.S. market.
"It is a photo we have visualized for a long time, and when the time comes we will be ready to compete in the United States," he says.
Although he knows that other companies have been sued after the activation of Title III of the Helms-Burton Act―which allows U.S. citizens to sue companies that benefit from nationalized properties on the island after the triumph of the 1959 Revolution―, Sánchez-Harguindey says that to date they have not had any affectation in this regard and they don't expect "any action against our business."
The company's projection, he says, "can't be other than to continue to grow."
"We have had a sustained growth in recent years and our perspective in 2020 is to maintain this trend. Every year we are surprising our customers with new releases that cover the entire price segment of our portfolio, with vitolas of very important brands for us, and we always try to market products that provide a high perception of the value of Habanos for our consumers. This festival is, without a doubt, proof of that," he reaffirmed.
See, discover, live
A relevant area of ​​the Habano Festival is its Trade Fair. Inaugurated this Monday afternoon at the Havana Convention Center, this year 239 exhibitors from nine countries are participating, 5% more than in the previous edition, according to the organizers.
The main brands and elements associated with the Habano are present at the fair, as a vast sample of a culture that transcends tobacco plantations and cigar factories. Lázaro Vergara, a collector who has dedicated more than 20 years of his life to treasure articles related to Cuban cigars and who has already participated in 18 editions of the festival, attests to this.
Although he never had a professional or personal link with the world of tobacco, beyond having been a smoker until a few months ago, Vergara, who has also been a numismatic collector for four decades, now exhibits a sample of his more than 5,000 pieces. The oldest of his collection is from the early 20th century, including rings, labels and images used to decorate the outside and inside of cigar boxes, lithographs that, for their creation, "went through more than 12 stones in a complex and beautiful process that gave a distinctive image to the product," he explained to OnCuba.
He also has on display cases of various types and dimensions, including a box from the 1920s "in very good condition" and stocks of old cigar factories, used to verify the diameter and length of cigars and that reveal a moment in the evolution of cigar production in Cuba. That, he affirms, is one of the values ​​of collectors like him, "to inquire into the history of these objects, about their origin and evolution, and also explain their historical and artistic value" to people, mostly foreigners, who approach his stand during the festival.
"We are like a museum," says Vergara, who is a member of the Cigar Association of Cuba, which brings together collectors of items related to the universe of cigars.
Having a collection like his, he says, has been a "long, patient, persevering process involving great willpower," in which he has been buying the pieces, or receiving them as donations and gifts. In this endeavor, he explains, it is not enough to collect, "we must also preserve very carefully, with zeal," because "we are talking about our identity, Cuba's roots, and it is important to know where we come from to know where we're going."
One of the undisputed attractions of the fair is a Havana Capitol made of wood, a monumental humidor that is 1.65 meters long by 0.87 wide and 0.90 high that impresses everyone who contemplates it. Its author, artisan artist Alfredo Gómez, began to participate in the festival with his works in 2007, but it was not until six years after that he dared to manufacture his first humidor. And what a humidor: a replica of the Hotel Nacional, which won him numerous compliments and opened a path that has continued until today.
"So far I have only made humidors inspired by relevant constructions, because I like architecture a lot," says to OnCuba Gómez, who also built one named "Mi Habana," which included symbols of the city such as Paseo del Prado, a facade of the Hotel Nacional, the Morro and two Giraldillas, "all in one piece," and that like the work with which he made his debut in this world, was auctioned in a Casa del Habano.
"Now I chose the Capitol, because it is one of the emblematic works of Havana, closely linked to the history of Cuba itself and with many architectural details that fascinate me," he explained. "It was very arduous work, I used an average of 14 hours a day making it, but I also enjoyed it a lot. Just this Sunday I gave it the final waxing and it's already here."
This humidor, which for its author "is invaluable for what it means," took him a year and a half to make, and was exhibited twice in 2019 "with some details still to finish." During this time, he didn't stop his work as an artisan and at the head of a community project in which he teaches children and youth in his community, in the Havana municipality of Cerro, but "I focused mainly on finishing it. I even dreamed about it."
Gómez still doesn't know what the final destination of his piece will be, but he hopes that his exhibition at the fair will serve to confirm the importance of works of art as these within the Habano universe.
"The creation of humidors is a very important element of the cigar culture, it needs a lot of detail and knowledge, and it has its own space, with artists who have specialized in their creation and which also have many fans, who buy them at auctions and the Casas del Habano, who collect them," he says.
"I have joined this work following what has been done by other artists who have great experience and results in the creation of humidors, even based on architectural works, which is what I like," he concludes. "I intend to continue making them because it motivates me to pay tribute with my work to Cuban culture, its architecture and, at the same time, the famous cigars, and to contribute modestly to the recognized.