Cameron drowned Brexit sorrows with 'endless bottles of wine' – The Independent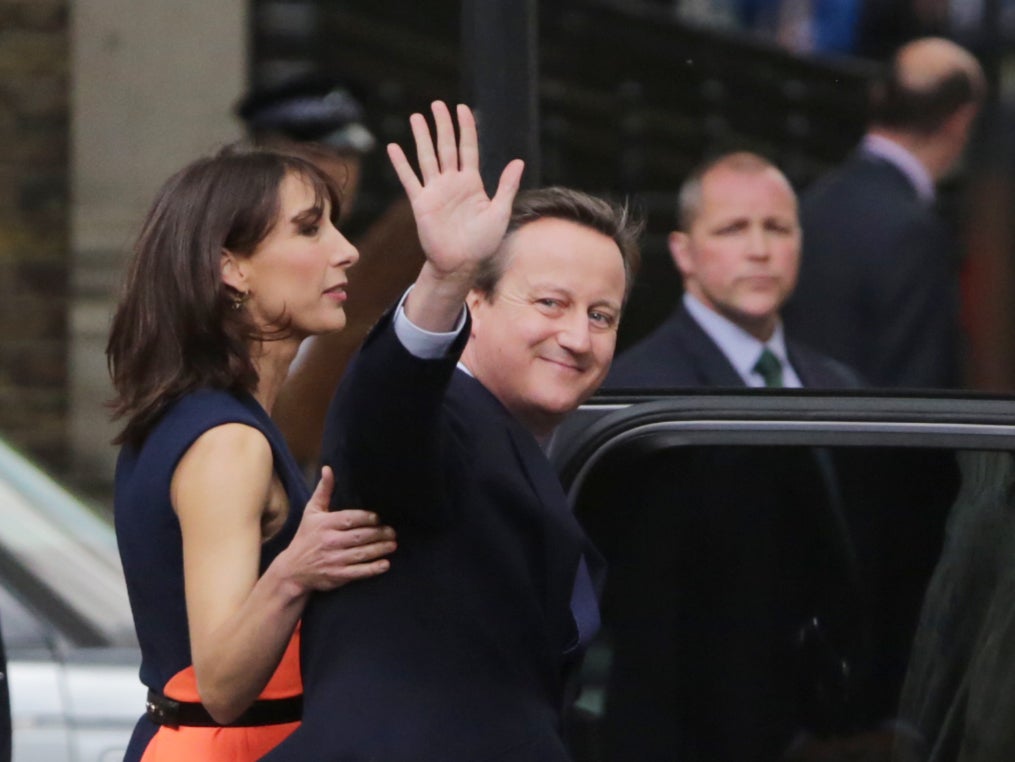 David Cameron drowned his sorrows after losing the Brexit referendum with a "lethal" negroni cocktail followed by wine, whisky and a "fat" Cuban cigar during a dinner with friends, a new book claims.
The chastened prime minister bolted from Downing Street to his home in Dean, Oxfordshire, on the day of his defeat, and asked the then Conservative MP Sir Hugo Swire and his wife, Sasha, to come along with "plenty of booze".
The claims are published in The Times, which is serialising Lady Swire's tell-all new book, Diary of an MP's Wife: Inside and Outside Power.
A previous extract claimed that during a long coastal walk Mr Cameron asked Lady Swire to walk behind him, because "that scent you are wearing … makes me want to grab you and push you into the bushes and give you one".
The latest tranche of diary entries includes 27 June 2016, days after the EU referendum. According to the book, Sir Hugo and Lady Swire arrived at the Cameron home, laden down with alcohol and top-end Cohiba cigars, to discover Samantha Cameron "devastated" by the result.
Lady Swire writes: "When Dave arrives, he makes a lethal negroni before we progress to endless bottles of wine, whisky and brandy.
"Over dinner, he is incandescent with anger, which is almost wholly directed against Michael [Gove].
"As for Boris [Johnson], he says that this whole episode was to do with his leadership ambitions and that he despised his lack of ideology, which is a tad ironic.
"David tells us that even when he switched sides, Boris was telling him via texts that Brexit 'would be crushed like the toad beneath the harrow' and that he (David) would survive."
Mr Cameron's rage at Mr Gove over his Brexit betrayal was also clear in his own memoir, in which the former PM called his tormentor a "foam-flecked Faragist". He continued: "One quality shone through: disloyalty. Disloyalty to me and, later, disloyalty to Boris."
The Independent has contacted Mr Cameron's office for comment.