Cuba increases export of tobacco products in 2019 by almost 10 million dollars – OnCubaNews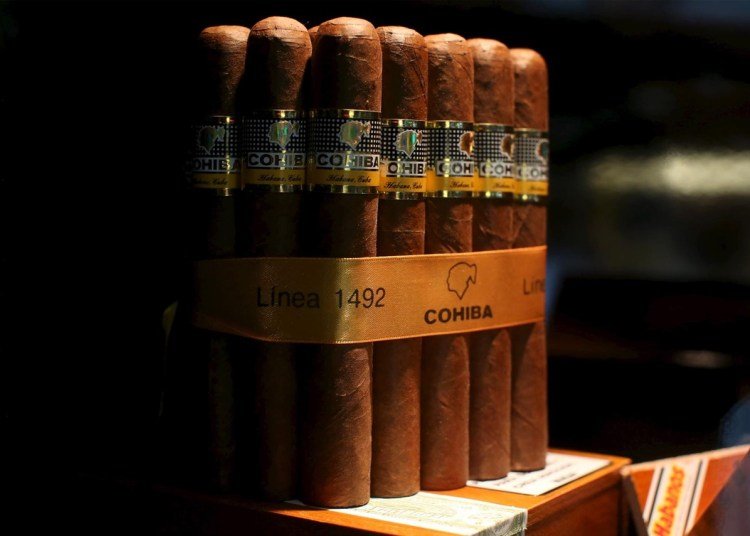 The Tobacco Business Group of Cuba (Tabacuba) billed more than 269.8 million dollars for the export of its productions in 2019, almost 10 million more than the previous year, the presidency of that entity reported this Thursday from Sancti Spíritus.
During an annual review meeting of the group, made up of 39 state-owned companies, three joint ventures, a commercial company and a research center, its executives indicated that Tabacuba this year intends to raise its revenues to more than 280. 8 million dollars with the export of quality cigars, to maintain the leadership of its products internationally.
The head of the Group, Justo Luis Fuentes, indicated that in the 2018-2019 tobacco harvest the planting program was exceeded and 97.3 percent of what was planted was harvested, although he noted that the 45,000 workers of the entity have potential to surpass the results.
Among the difficulties of the process he pointed out losses of seedbeds due to the rains, as well as inadequacies in contracting and lack of products to control blue mold, the most disastrous disease for tobacco.
The official called for paying better attention to cigar makers because "it is the artisan who creates the Habano that gives income to the economy" and stressed that "you can't roll tobacco with poor quality, that is the prestige of a leading product in Cuba."
Tabacuba is the entity in charge of directing Cuban tobacco activity in all phases, from agricultural production, pre-industry, industrial production, marketing, logistics and development.
The end of that chain is the marketing of Cuban cigars, which includes Premium (hand rolled), machine made and cigarettes, all manufactured under a series of brands and formats.
The growers have sown 30,500 hectares for the current harvest in several provinces of the country. Pinar del Río, the main producer, contracted 19,890 hectares for a harvest of 21,944 tons of the leaf.
This industry represents the fourth sector that contributes the most income to Cuba's gross domestic product (GDP), and export sales in 2018 reached almost 260 million dollars.
During the last meeting of Parliament, last December, Cuban Minister of Economy Alejandro Gil said that an increase in cigar sales would represent about 300 million dollars in annual income for the island.
Cuba collected more than 30,000 tons of tobacco―for the second year in a row―in the 2018 harvest, when about 300 million hand-rolled cigars were produced on the island, almost 100 million of them destined for export; more than 130 million machine made and 14,000 million cigarettes.
(EFE, ACN, OnCuba)