Habano Festival raises more than 4 million euros for Cuban health system – OnCubaNews
The closing gala of the 22nd Habano Festival hosted the usual auction of humidors, which this time reached a record in terms of collection, with a total of 4.270 million euros that will go to the Cuban public health system.
London's Christie's auction house was in charge of auctioning off the artisanal pieces at the Pabexpo fairgrounds, where six beautiful humidors were exhibited that paid tribute to the most recognized Havana cigar brands worldwide.
The auctioned works also presented a careful selection of emblematic cigar vitolas, which represent various exclusive brands of the renowned Cuban cigars.
The first humidor auctioned off was the one dedicated to the Habano Man in communications in 1998, the Englishman Simon Chase, luxury auctioneer of these meetings, a piece made by Cuban artist Raúl Valladares, who was also in charge of making the Cohiba humidor, auctioned for 2.4 million euros.
The H. Upmann, Partagás, Romeo y Julieta and Montecristo brands humidors were also auctioned during the gala, pieces made and created by renowned sculptors, artisans and painters of the country, such as José Carlos Rafat, Zaida del Río, Milton Bernal and José Ernesto Aguilera.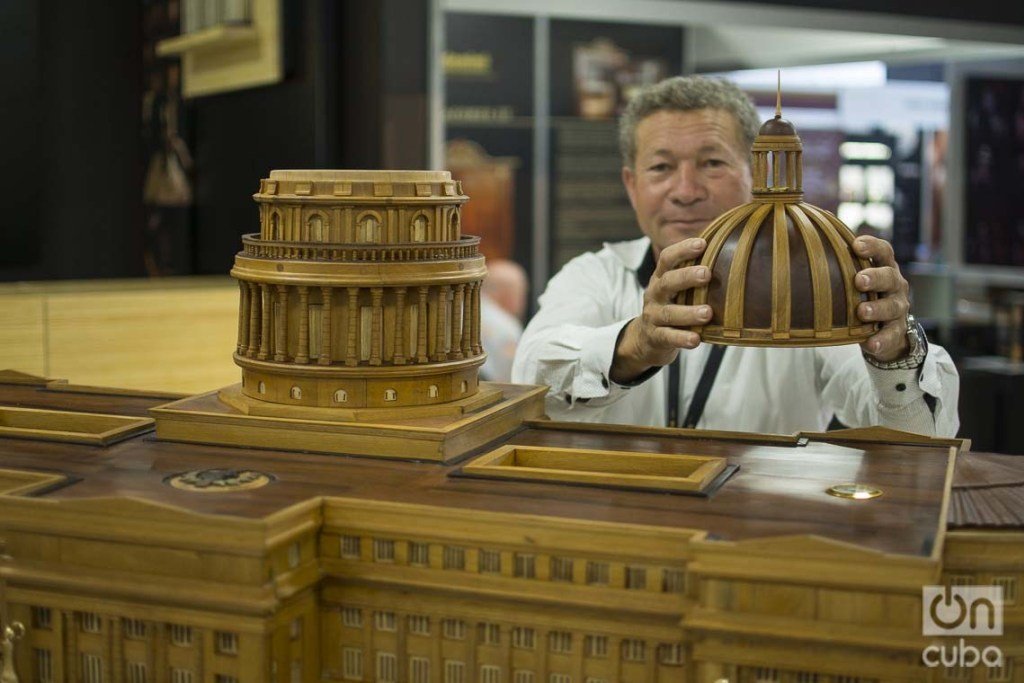 During the Gala Night, the recognition of Habano Man of the Year was also granted to Servilio Jesús Córdova (Production), from Cuba; Jean-Claude Reichling (Business), from Luxembourg; and Alexandre de Lucidio Avellar (Communications), from Brazil.
The international Habanos World Challenge competition, a young contest that recognizes knowledge about the world of Habanos, was won by Tarek Gamayel and Fadi Hammad, from the United Arab Emirates. The competition consists of a knowledge test, a demonstration of cutting and lighting a cigar, a blind tasting and a presentation of a Habanos Moment, where the selected cigar is paired with drinks and food.
The gala was dedicated to the brand Romeo y Juliet on its 145th anniversary, with the presentation of three of its new vitolas of the Gold Line, the most Premium of the brand.
The artistic moment of the luxury night had among its best known figures the first dancers of the National Ballet of Cuba Viengsay Valdés (artistic director of the company) and Dani Hernández, in addition to the presence of the popular American performer Gloria Gaynor, known for the disco music theme I Will Survive.
The Camerata Guido López, the Litz Alfonso company, the Mimos Cuerpo Fusión group, Cuban tenor Saeed Mohamed, and singers Geydy Chapman, Osdalgia, Arlenys and Laritza Bacallao, among other figures, completed a cast where female talent prevailed.
Gala Night begins, closing of the #XXIIFestivalHabano an evening that will pay homage to the brand Romeo and Juliet. The evening will host the Habano Awards and the traditional Humidor Auction. pic.twitter.com/s5VuKZvVGv

— Habanos SA Oficial (@Habanos_Oficial) February 29, 2020