Makin Waves Record of the Week: #AlbumNumberFiveSessions by Matt Cook – New Jersey Stage
---
Help support local arts organizations! Check out our list of places you can donate.
Click here for the story
---
Makin Waves Record of the Week: #AlbumNumberFiveSessions by Matt Cook
originally published: 11/12/2020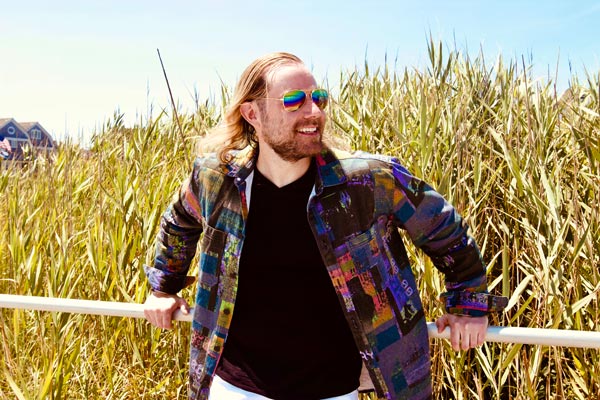 Asbury Park singer-songwriter Matt Cook's latest LP "#AlbumNumberFiveSessions" features a who's who of the New Jersey scene, including Nick Ryan, Brian Erickson, Levy Okun, Deirdre Forrest, Bryan Henson, Dano, and SOF. PHOTO BY KENNY BEIBER
It baffles my mind that a singer-songwriter who writes, arranges, and produces such meticulously crafted, commercial-sounding music that greatly would appeal to fans of platinum artists, such as Ed Sheeran, Bruno Mars, and Adam Levine, remains unsigned through the course of five top-notch albums. If that's his choice, groovy, I get it. What remains of the music industry sucks like a cyclone. But based on the strength and skill of his music, Matt Cook should be one of the biggest stars ever to come out of Asbury Park! Ah, well, the rest of the world's loss is AP's gain, particularly with what may be Matt's best LP yet, the aptly named "#AlbumNumber5Sessions."
The 10-song collection features a who's who of the New Jersey music scene, including Nick Ryan of Tara Tote Band, Levy & the Oaks, and his own band, the Mess; Levy Okun, who fronts the Oaks; Mint 400 recording artist Brian Erickson of The Extensions, and singer-songwriters Gwynne Alden, Deirdre Forrest, Bryan Henson, Dano, and SOF. Their collaborative fun kicks off with the romantic "OCD," the pretty, lilting melody of which propels a high-pitched vocal that contemplates marriage. Fans of Sheeran will dig this rich pop nugget.
Lyrically, the single "Last" reminds me of a modern-day Jackson Browne with its reflective poetics and confessional truths. But the production, arrangement, and performance are much more accessible on the Sheeran/Mars tip. I love songs that simultaneously make you want to think and dance. That's when music is at its best, which this standout track is, aided greatly by the gorgeous female backing vocal of Gwynne Alden, a Nashville transplant who sings on nearly half of the LP.
Another poppy nugget, "The Voice," features a great cascading piano performance by Matt that ironically communicates very effectively within a song about a lack of communication. Then "Betterment" is a polished, rhythmic ode to a lover who is as infectious as a song on the radio, but restless as the open road, and has to decide the direction of her heart. Meanwhile, "Reap a Harvest" is a nod to the "sad and lonely" with a great backing vocal by SOF that pairs perfectly with Matt's falsetto, like black spiced rum to a Cuban cigar.
The next couple of songs disappoint compared to the rest of the album. "Too Much," perhaps the poppiest of the tracks, is sweetly sentimental lyrically and musically but with overuse of synth strings that mar the tune. Then "Room 567," a bleak but driving number about a relationship that appears to be doomed, would have fared better with less emphasis on soul-sucking synths and more on soul-soaring organ.
Matt swiftly rights the course of the LP with "Missteps," another standout that fuses a warbly archaic-sounding keyboard with strong, sexy dance rhythms both of which play tug of war with an exotic duet between Matt and Holmdel singer Jordan Gilbert that focuses on an emotional battle for hope and love.
Another poetic slice of romance, "Shallow," features one of Matt's best vocal performances as it compares the depth of a much-desired and addictive but toxic, riptide-like relationship to drowning in shallow water.
How can a track go wrong when it's got a backing choir consisting of William Blakey, Gwynne Alden, Tom Briant, Jordan Gilbert, Bryan Hansen, Brian Erickson, Levy Okun, Deirdre Forrest, and Dano Hickson? Their collaboration on the Paul Simon-like "Tell Her" is a gorgeously fitting close to an impressive LP.
Hear it live during one of Matt's spontaneous "Sunday Brunch" streams on his Instagram @mattcookmusic. He also will be part of Telegraph's Hill annual Wonderful Year holiday concert. His duo set with Bryan Hansen will be streamed in late December from Danny Clinch Gallery in Asbury Park.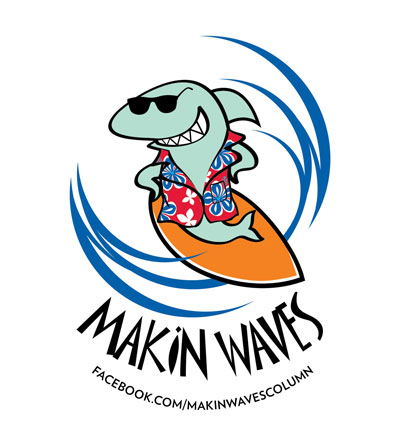 Bob Makin is a reporter for USA TODAY NETWORK and the former managing editor of The Aquarian Weekly, which launched this column in 1988. Contact him via email and like Makin Waves on Facebook.