Negro Leagues executive Pompez did it all – MLB.com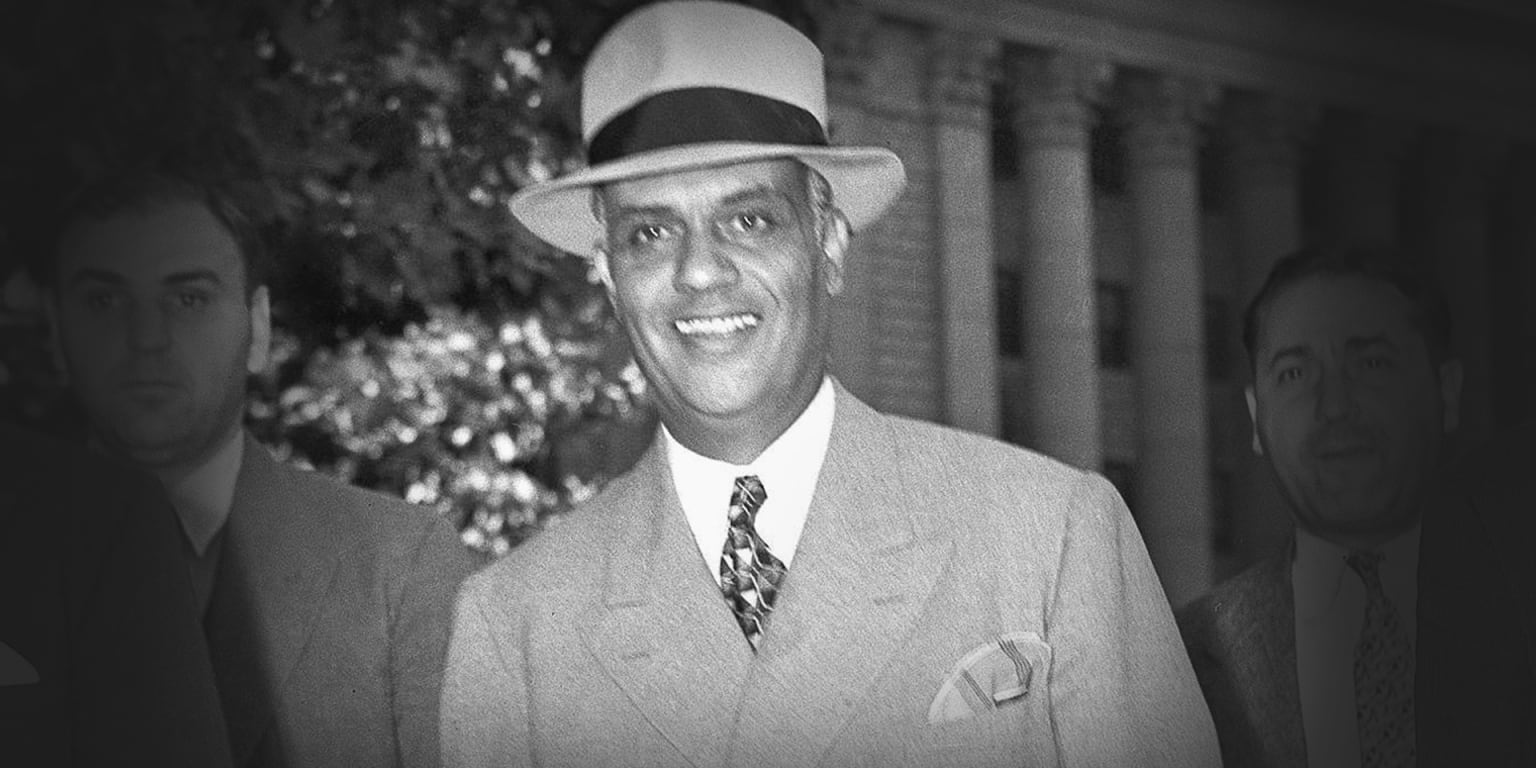 Most baseball fans are familiar with Satchel Paige, the hard-throwing right-hander who made his mark as the first Black pitcher to play in the American League and who was inducted into the Baseball Hall of Fame in 1971 as the first electee of the Committee on Negro Baseball Leagues.
Josh Gibson, one of the game's greatest power hitters who wreaked havoc on pitchers and was elected into the Hall in 1972, is also a well-known figure in baseball.
Or how about Cool Papa Bell? The Hall of Fame switch-hitter whose speed and bat control were unrivaled.
Several Negro Leagues players have deservedly become household names, with their careers and lives having had a heavy influence on the game of baseball. But what about the names of those making strides off the field? What about the executives and owners who acted as pioneers in working to support the careers of Black and Latin players?
One such name is Alejandro "Alex" Pompez — an owner, executive and promoter of the Negro Leagues who spent 35 years working in baseball and was an integral part of creating the pipeline that helped bring players to America.
Pompez's role in baseball took many forms and was ever evolving with the times. He saw the start of the Negro Leagues — funding and fielding successful teams — was there for the integration of baseball and was a vital part of bringing new players into the game.
Adrian Burgos, author of "Playing America's Game," said of Pompez: "His work as a team owner, Negro League executive and talent scout places him alongside Rube Foster, Gus Greenlee, J.L. Wilkinson, Effa Manley, and [Cumberland] Posey as one of Black baseball's most significant executives."
Pompez was born in Key West, Fla., to parents who were Cuban immigrants. His father was heavily involved in politics, with a loyalty to the Cuban revolutionary movement that saw him leave his entire estate to the cause after his death.
Following his father's death, Pompez and his family returned to Havana, where his love for and interest in baseball blossomed.
Pompez worked as a cigar maker in Tampa, Fla., before permanently moving to New York City, where he opened his own cigar store. Pompez's business endeavor highlighted his natural abilities to network and connect with others — skills he would take with him to thrive in the world of baseball.
Aside from his cigar-making business, Pompez was also heavily involved in gambling, specifically "numbers running."
In 2006, Bob Kendrick, then the marketing director of the Negro Leagues Baseball Museum, told the Pittsburgh Post-Gazette that owners such as Pompez and Manley — an executive with the Newark Eagles who was also involved with numbers running — "were revered in the community."
"They did a lot of good for people," Kendrick said of the owners. "They were leaders within the African American community, while the athletes were the heroes."
Pompez entered the baseball industry in the 1920s as the owner of the Cuban Stars. His team operated as part of an independent league, before joining the Eastern Colored League in 1923. Pompez is credited as helping to organize the Negro Leagues' first World Series in 1924, in which the Negro National League champion Kansas City Monarchs defeated the Eastern Colored League champion Hilldale Athletic Club, 5-4.
Pompez's Cuban Stars went on to join the Negro National League as the New York Cubans in 1935. It was around this time the executive sought out to renovate Dyckman Oval, a ballpark in Inwood Park located in the northern tip of Manhattan, in order to give his new squad a more permanent home field.
With the support of local Black press, Pompez made various improvements and additions to Dyckman Oval, including installing fireproof stands, a clubhouse and a beer garden. His most important addition? Floodlights. The ability to play night games was an investment that rivaled those in the Major Leagues — which only played its first night game that same year on May 24, 1935, at Cincinnati's Crosley Field between the Reds and the Phillies.
In 1936, Pompez was indicted by a grand jury for his involvement in policy rackets. He fled to Mexico, at which time the New York Cubans dropped out until his return in '38.
In his absence, Pompez's lease at Dychman Oval expired and the property was taken over. Without a permanent home field, the New York Cubans bounced around various ballparks, playing home games at stadiums including Yankee Stadium and later, thanks to Pompez's efforts, the Polo Grounds.
Pompez led his team to a second-half championship in 1941, and later a Negro National League championship and a World Series title in '47. That was also the year that Jackie Robinson played in his first Major League game.
Pompez supported his players during baseball's integration, until he considered the effect integration could have on the Negro Leagues, and he preserved his team by negotiating to make the Cuban Giants a farm team for the New York Giants. The New York/San Francisco Giants organization hired Pompez as their director of international scouting, with a focus on scouting players from the Caribbean and African American players in the United States.
As baseball was integrated, Pompez played a vital role in helping players get signed to the Major Leagues, in part because of his involvement with Black baseball and his connections to Latin players. Pompez is credited for bringing a number of players to the Major Leagues, including Hall of Famers Willie McCovey, Juan Marichal and Orlando Cepeda, as well as Minnie Minoso, Tony Taylor and Felipe Alou, among others. Though unconfirmed, it's been said that Pompez was involved in the signing of Willie Mays.
Pompez later joined the National Baseball Hall of Fame as a member of the special committee, helping to elect the first wave of Negro Leagues players. He died in March 1974, and was posthumously inducted into the Hall of Fame in 2006.
As we recognize the legends of the Negro Leagues who dominated the game and paved the way for future stars against all odds, we must also remember those who helped make it all possible behind the scenes. Pompez worked tirelessly to not only oversee his own team, but to scout Black and Latin players and to help them become household names.