Review: Of Women and Salt by Gabriela Garcia – The Nerd Daily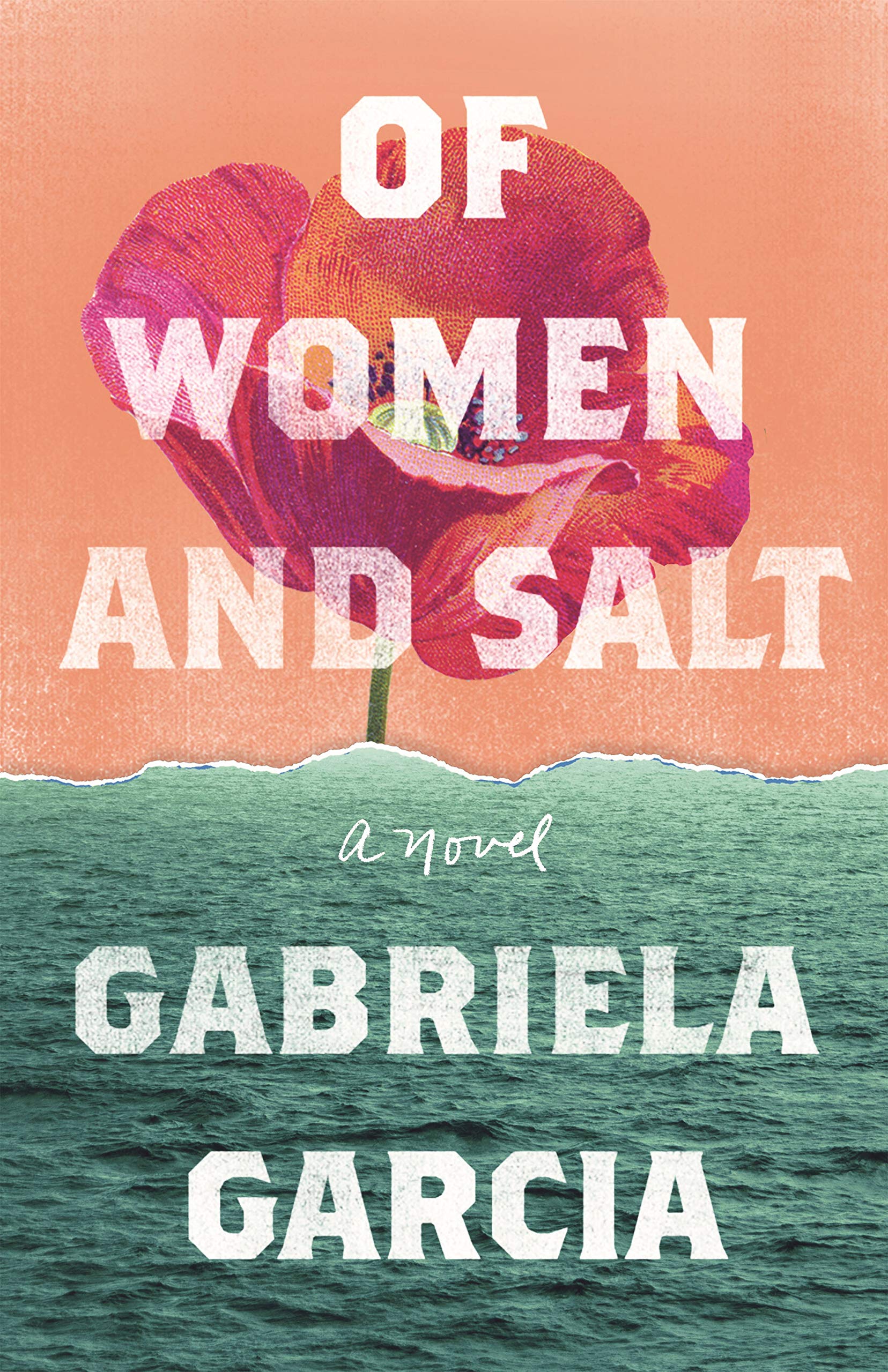 Fans of multigenerational stories, family sagas, and "own voices" narratives are sure to be excited about Gabriela Garcia's debut novel. Following a series of mothers and daughters across five generations through Cuba, Mexico, Texas, and Miami, Of Women and Salt depicts the stories, struggles, and strengths of a collection of Latinx women both within and beyond their families.
The novel opens in Cuba, the year is 1866, and Maria Isabel is the only woman employed in a factory rolling cigars. The workers roll one cigar after another by hand and they listen to the great novels of the time read aloud to help pass the time. While Maria Isabel listens, she also begins to grow close to the lector who reads these tales. But as Cuba faces the start of many years fighting for liberation from Spanish rule, the atmosphere at the factory changes, and so does Maria Isabel's life.
From here, the narration jumps to Jeannette, a young woman who unexpectedly watches over a child named Ana when her mother is abruptly taken away by ICE. Jeanette has more on her plate than she can handle, though, as she also fights an ongoing battle against addiction and struggles against being drawn back into a formerly abusive relationship. The story leaps to Carmen, Jeanette's mother, who immigrated from Cuba but will not discuss her past. It skips to Gloria, Ana's mother, who is taken to a detention center in Texas due to her undocumented status. It even jumps to Ana herself, as she and her mother work to build a new life in Mexico following their deportation. Deftly sailing from one perspective to another across the years, Garcia uses these women's voices (as well as a handful of others) to flesh out an enthralling and important story.
It is a notable feat for a first-time novelist to broach such an array of significant themes in one work. Central to Garcia's book is the concept of identity — how we view ourselves internally, as well as how we formulate who we are by learning about those who have come before us, and how identity is ascribed to us by others based on how they see us outwardly. Equally as significant is the focus on family and history — those secrets that are withheld and the stories which are passed along, the implicit expectations and the generational trauma which trickle down over time, the fear mothers feel as they question if they are doing the best they can for their children. Garcia also very obviously and rightfully makes use of the opportunities to critique the U.S. immigration system, how incredibly flawed it is, as well as to comment on how immigration experiences can vary based on factors such as race and class. She even exposes the reader to the impact of addiction and the opioid crisis in America over the past decade or so. The weight of such experiences along with the individual choices made over time, one building upon the next, leads the reader to become immersed in the cumulative effects on the characters' lives.
Although Garcia herself grew up in Miami, the daughter of immigrants from Cuba and Mexico, she has made clear that this novel is not a story of her or her family; but her experiences and family history have certainly influenced her writing. Garcia has created a sweeping narrative inclusive of a variety of Latinx immigrant experiences and exploring many themes in a mere 200 pages. Although some sections of the narrative feel belaboured (there is too much telling the reader what they should be able to intuit), Of Women and Salt is a book well worth reading, as Garcia shines in her ability to ultimately emphasize the strength, the perseverance, of these Latinx women.
Of Women and Salt is available from Amazon, Book Depository, and other good book retailers, like your local bookstore, as of March 30th 2021. Many thanks to Broadside PR and Flatiron Books for providing me with an advance copy of this book. All thoughts and opinions expressed here are entirely my own.
Will you be picking up Of Women and Salt? Tell us in the comments below!
---
Synopsis | Goodreads
A daughter's fateful choice, a mother motivated by her own past, and a family legacy that begins in Cuba before either of them were born
In present-day Miami, Jeanette is battling addiction. Daughter of Carmen, a Cuban immigrant, she is determined to learn more about her family history from her reticent mother and makes the snap decision to take in the daughter of a neighbor detained by ICE. Carmen, still wrestling with the trauma of displacement, must process her difficult relationship with her own mother while trying to raise a wayward Jeanette. Steadfast in her quest for understanding, Jeanette travels to Cuba to see her grandmother and reckon with secrets from the past destined to erupt.
From 19th-century cigar factories to present-day detention centers, from Cuba to Mexico, Gabriela Garcia's Of Women and Salt is a kaleidoscopic portrait of betrayals–personal and political, self-inflicted and those done by others–that have shaped the lives of these extraordinary women. A haunting meditation on the choices of mothers, the legacy of the memories they carry, and the tenacity of women who choose to tell their stories despite those who wish to silence them, this is more than a diaspora story; it is a story of America's most tangled, honest, human roots.
---