Richard N. "Pat, Kiddie, Kitty" Carr | Obituaries – LancasterOnline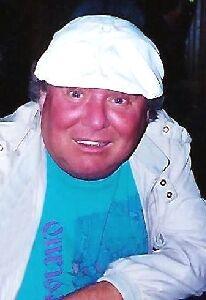 Richard N. "Pat, Kiddie, Kitty" Carr, age 77 of Lancaster, PA died on Friday, August 14, 2020 of complications after a recent surgery. He was born on May 28, 1943 in Lancaster, PA to his late parents, Leroy C. Carr, Sr. and Magdalene (Phelan) Carr.
Pat was a lifelong resident of Lancaster City and a graduate of J.P. McCaskey High School. He worked for over 30 years at Armstrong World Industries until his retirement at age 52 to enjoy the good life. Pat was a social and outgoing man and you never had to doubt where he was in the room because his booming voice would let you know!! He was an avid Baltimore Orioles baseball fan and enjoyed sports in general. He also was a lifelong fan of the KING, Elvis Presley. Pat enjoyed going to St. Pete Beach area of Florida for winters after his retirement and often invited family to come and spend time with him there. His family and friends will remember him as a man who loved a good meal, a fat Cuban cigar and sunning his buddha body on any beach.
Surviving is his longtime partner, Sue Hoover; his brother, Skeeter Carr of Lancaster; his sister, Marianne Gibble of East Petersburg; his son, Jeffrey Carr of Lancaster; and his two grandsons, Brooks and Max Carr. Also surviving are several nieces, Paula Andrews of Mount Joy, Pamela Rhine of York, and Allison Carr of Lancaster; and his nephew, Patrick Carr of Lancaster. He was preceded in death in childhood by his sister, Patricia Carr; and his former wife, Dawn (Garrett) Carr.
Due to COVID restrictions, a private graveside service will be scheduled at the convenience of the family. A celebration of Pat's colorful life will be scheduled at a future date when we are able to gather safely.
Please omit flowers, contributions in his memory can be made to the Juvenile Diabetes Foundation www.jdrf.org. Please visit Richard's Memorial Page at: