Sometimes a cigar is just a cigar, but Nazis are rarely funny, especially in 'The Tobacconist' – NOLA.com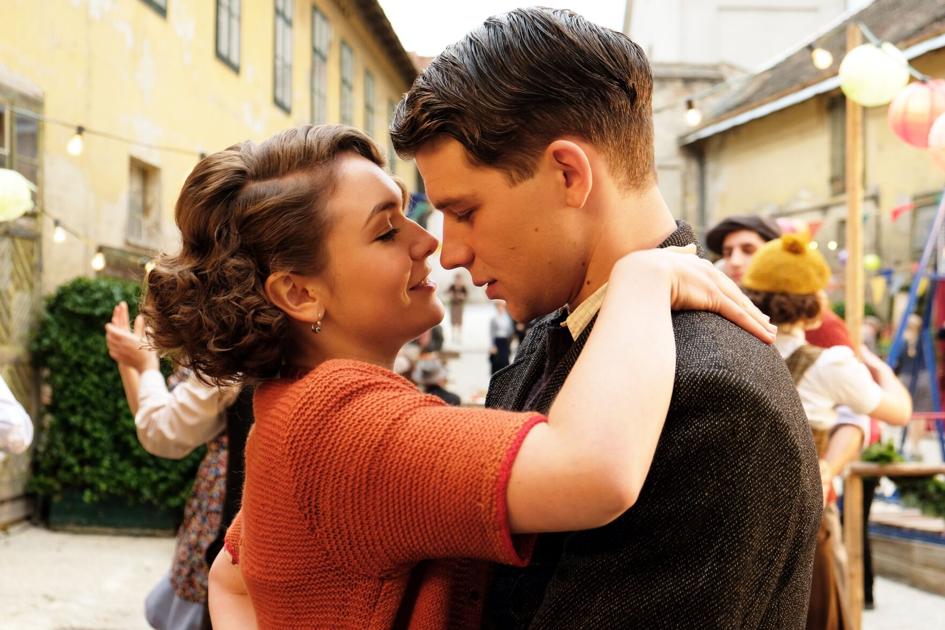 While psychoanalysts debate whether a cigar is ever just a cigar, one thing most people agree on is that a Nazi invasion and the backdrop of the Holocaust really aren't the best setting for a coming of age story.
And yet here we are, thanks to Austrian director Nikolaus Leytner's film "The Tobacconist," which follows a horny Austrian teenager's efforts to use prized Cuban smokes as a friendly inducement for dating advice from Sigmund Freud — during the Nazi occupation.
The film is based on a novel of the same name by Robert Seethaler, but Leytner seems to have made the movie primarily to indulge in dream sequences and projections of desire. Franz, the horny teen at the film's heart, has surreal visions of boats on treacherous waters and bizarre puppet shows. Some scenes' quick escalation to sexual expression are driven by Franz's imagination, while others depict Nazi's using their power to force themselves upon his mother.
The 17-year-old Franz (Simon Morze) arrives in Vienna where his mother has arranged a job with one of her former lovers, Otto (Johannes Krisch), who runs a tobacco shop. Otto teaches him the business, which he says depends upon knowing his customers' interests, whether they be the political journals of the day, as Nazism is on the rise in Germany, or pornography, which is discreetly stashed under the counter. In the case of Freud, it's his taste for fine cigars.
Set up by a few lusty diversions in the opening scenes, it's no surprise that Franz wants to explore beyond the tiny tobacco shop. He meets the alluring young Anezka (Emma Drogunova) at a street fair, but after sharing a few beers and close dances, she slips away. Franz is smitten but has no idea how to find her. He describes the "beautiful gap in her teeth" to Freud as he seeks advice.
From what little Otto has told him of Freud's fame as a psychoanalyst, Franz seems to think a few minutes on the couch will help him find the girl. The dynamic is not overplayed, and Freud (Bruno Ganz) mostly listens to Franz, while professing he can't offer much in the way of advice.
Though capably acted by Ganz, Morze and Drogunova, the relationship between Franz and Anezka doesn't develop any depth and never seems to require Freud's insights. When asked about love, Freud says that one doesn't need to understand water to jump into a lake. In the end, neither Otto, Freud, Franz or Anezka can avoid the fascist takeover of Austria, and that ends up supplying most of the dramatic weight in the film.
Which brings us to the Nazis, which Leytner portrays as a villainous, libidinous force superimposed upon Austria. The streets of Vienna are depicted in muted, neutral colors, which Leytner contrasts with red and black Nazi flags and armbands, and blood thrown on the walls of stores accused of being friendly to Jews. Intimate indoor spaces, such as the cabaret are richly imagined and seductive where the shows feature "jokes" with a scantily clad showgirl treating Adolf Hitler like a dog disappear, replaced by anti-Semitic fare.
While the premise of Freud helping Franz overcome his innocence sets up what would seem like a light, risque drama, the encroaching backdrop of a Nazi invasion is hard to reconcile with the teenager's search for a mysterious dancing girl.
"The Tobacconist" runs at The Broad Theater and Zeitgeist Theatre & Lounge.
---