Wasp Network review – Cuban but no cigar – The Arts Desk
Frenchman Olivier Assayas is a writer/director who can produce small-scale, cerebral dramas (Personal Shopper, Clouds of Sil Maria) and muscular genre pieces, such as five-hour true-crime epic Carlos. Wasp Network falls into the latter camp, though given its spectacular, real-life material, it's a disappointingly unengaging political thriller.
The story concerns The Cuban Five, a pro-Castro spy ring based in Miami in the 1990s and charged with infiltrating Cuban-American organisations responsible for terrorist attacks on the island.
Carlos star Édgar Ramírez plays Rene Gonzalez, a Cuban pilot deemed a traitor when he flees to Miami, while leaving his wife Olga (Penélope Cruz) and young daughter behind. He's followed by glamorous fighter pilot Juan Pablo Roque (Wagner Moura), who is regarded as a trophy defector by the Cuban Americans and milks the attention for all its worth.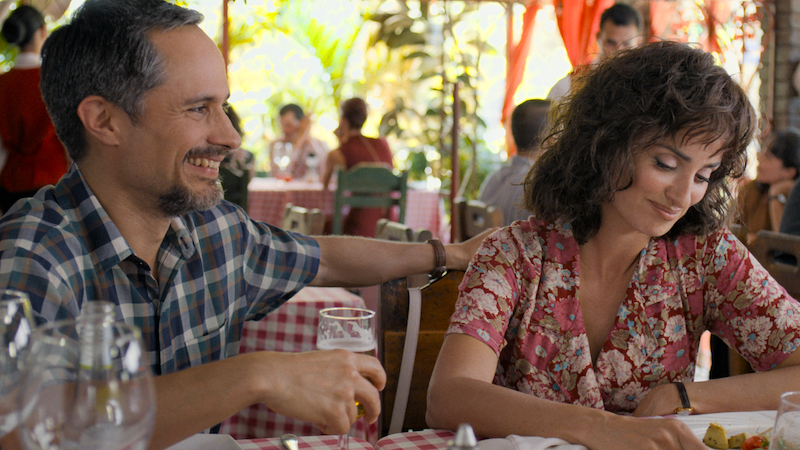 Each man puts his skills to humanitarian use for the Cuban American National Foundation (CANF), flying over the Gulf of Mexico in search of refugees in need of rescue. But all concerned have secret agendas: CANF is promoting terrorism aimed at disrupting struggling Cuba's tourist industry; Gonzalez and Roque are revealed as Castro spies, feeding information to their handler (Gael García Bernal, pictured above with Cruz). For good measure, Roque is also informing for the FBI.
In fact, there's far too much double-dealing to keep up with, and Assayas' opaque storytelling really doesn't help. He offers almost no personal motivation for his characters (other than Olga, determined to keep her family together) and only sketchy political context, and is so even-handed that it feels positively strange; in giving detailed accounts of both a fatal terrorist attack on Havana hotels, and Cuba's cold-blooded shooting down of civilian aircraft, Assayas is keeping his own sympathies to himself, while failing to make the ambivalence interesting.
Of the actors, Cruz and Ana de Armas (pictured above, with Ramírez and Moura), as Roque's ill-used wife, offer by far the most spirited portrayals. While the film is handsomely mounted, the attempts to be operatic (a wedding scene with wannabe intimations of The Godfather) or cool (sudden burst of split screen and flashback) feel forced amid such an unfocussed whole.